An Infographic Shows Million Dollars Success Pathways For Entrepreneurs, I am not sure as you have got my point but here is every thing for a successful entrepreneur either online or offline. It is known to all that business has become marketing based success stories. There is no question how much better your product or service is but if there is no marketing then never get success in your business. Competition is anther factor for entrepreneurs. A lot of entrepreneurs fail in their business strategies due to lack of marketing.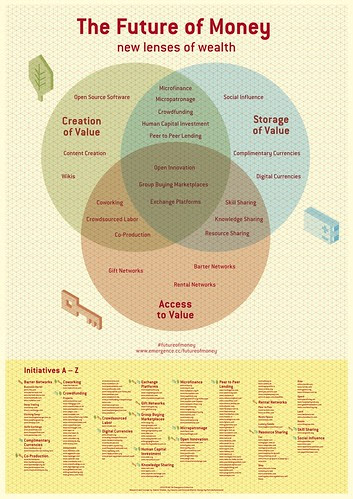 Infographic: New Lenses of Wealth (Image credit: Venessa Miemis)
Recently I was passing through a question from a client who is not fluent in English but having a mind to learn more about business success, so he wants more business ideas but that may be easy language as he can understand without any puzzle. Just I was checking and digging to find easy business ideas for newbie entrepreneurs those are interested in Online Business! When I saw an infographic on
themaplekind.com
which is really easy to understand. I have reproduced the same infographic for my readers along with the targeted client. I am sure that this will give you opportunity to make big money via online business and marketing. A dreamer, a thinker and an Entrepreneur like me easily can assume the topic like a real time hooker as her mind never stops to flow money by hook and crook.
As I have said above that I am a dreamer , thinker and entrepreneur so, some of my ideas are special for me and unique which could not find anywhere, but I know, it would do really well once I get the time or the money to bring them to life with the ideas.
Is these enough for success?
I have never said that these are enough for entrepreneurs but getting the of of success is better via these. So, experts say that having updated ideas on a regularly may be the final point of success story in corporate world either via online or offline. Another precaution is uttered by the experts that having to many ideas may be a cause of failure as it is never taken action on any of them.
Infographic Shows Million Dollars Success Pathways For Entrepreneurs
Infographic source:
themaplekind.com
Every where around the globe youth generation are running behind make money online especially those have recently come out from IT institutes. I am sure this infographic will extend great support to make a big money via online business and marketing which may be a great cause of successful entrepreneur.