Assam Internet Marketing School was founded for mainly train up the newbies. For many of the reasons discussed in phase 1 (visit the home page to gain instant access of
ASIM
) of our free ecommerce training course, a lot of folks choose to build an affiliate productstore rather than building a traditional ecommerce store. In this tutorial, we'll walk you through the core steps you must take in order to create and launch an affiliate product store. Although this tutorial will focus on being an "Amazon Affiliate" and promoting Amazon products, the concepts covered here could apply to building an affiliate store with any retailer's products.
Easiest Steps to Build A Successful Amazon Affiliate Store Using WordPress CMS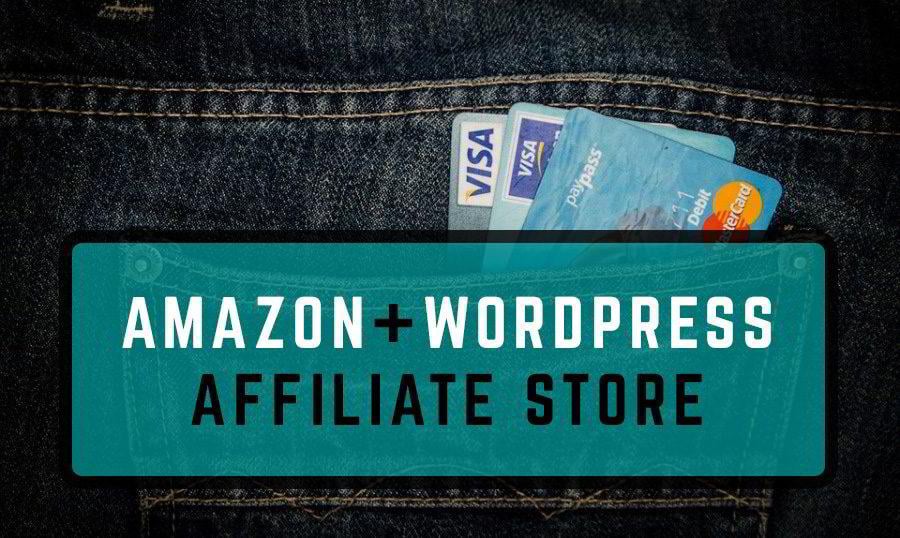 As we discussed in phase 1 of our training, being an affiliate for another retailer and running an affiliate product store is a very viable way to build a successful online store. Typically your margins aren't quite as good as they are using the dropship model and running a regular ecommerce store, but you don't have to deal with processing orders or corresponding with customers. Running an affiliate product store is a piece of cake!
Here are the basic steps for building an Amazon affiliate product store...
Register a domain
Set up web hosting
Install WordPress
Sign up for Amazon's affiliate program
Install required plugins
Add products to your store
STEP 1. REGISTER A DOMAIN NAME
You can find tips and advice from Google on selecting a good domain name for your store. In a nutshell, you want a domain name that is short, memorable and somewhat "brandable." Typically, the best way to do that is to add a short, 1-syllable "filler word" to the end of your main keyword phrase (or just 1-2 words of it). For example, if my main keyword phrase was 'dog houses', I would choose a domain name that starts with that and ends with a filler word. Some examples would be indilens.com, doghousesnow.com, doghousesplus.com, doghouseshop.com, doghouseshq.com, etc.
Registering a domain name only costs about $10 per year. The domain name registrars we personally use and recommend are NameCheap & GoDaddy (in that order). They are among the cheapest online and offer solid support if you have any post-purchase issues (which is highly unlikely).
STEP 2. SET UP WEB HOSTING
If you haven't already done so, it's time to get a web hosting account. We've tried out probably a dozen different hosting companies, and HostGator is our hands-down favorite (considering cost, support, reliability and everything). A 'Baby Plan' with HostGator costs under $10 a month and allows you to host an unlimited number of domains on it. Store Coach members get the first month free by the promo code STORECOACH during checkout. You can host all of your affiliate stores on this one plan, and if you decide to do a personal website or a corporate blog later on, you can host them on this same plan as well.
NOTE: Once you have your hosting account set up, HostGator will send you an email with your account details. Be sure to save this email or copy those details to a usernames & passwords spreadsheet on your computer. You will need to know the nameservers of your hosting account so you can "point" (aka "link") your domain name to your hosting account. Once you have the nameserver names in hand, just log in to your registrar account (with NameCheap or GoDaddy) and enter them. Here are step-by-step instructions for entering your nameservers at NameCheap and at GoDaddy. Once your nameservers are updated, it will take between 1-24 hours for your domain name to start pointing to your hosting account.
STEP 3. INSTALL WORDPRESS
Before you can proceed with this step, you must wait for your nameservers to be fully propagated (don't worry, you really don't have to understand what that means ). When nameservers have fully propagated, typing your domain name into a web browser (like FireFox, Chrome or Internet Explorer) will display a blank or mainly blank page rather than showing the default GoDaddy or NameCheap parked page (like it did right after you registered the domain). Make sure this is the case before proceeding with this step (if you don't, you could cause yourself all sorts of problems).
Installing WordPress on your hosting account is very quick and easy (and free, of course). Just follow the steps in guide (provided by HostGator), and then return to this tutorial to proceed through the remaining steps.
STEP 4. SIGN UP FOR AMAZON'S AFFILIATE PROGRAM
Once you have installed your WordPress blog and done some basic configuring, you will want to sign up for Amazon's affiliate program in preparation of the upcoming steps. Be sure to save your Amazon Associate login details because you will need to access that portal for the upcoming steps (and from time to time in the future as well).
STEP 5. INSTALL REQUIRED PLUGINS
Plugin #1. WooCommerce - The first plugin you'll need is called WooCommerce. You can install it from the 'Plugins' section within your WordPress admin panel .
Plugin #2. WooCommerce Amazon Associates - The second plugin you will need is called WooCommerce Amazon Associates, which you can purchase . This plugin allows you to quickly and easily pull products from Amazon and load them into your Amazon affiliate store. It is extremely powerful, and a single license allows you to use it for any & all Amazon affiliate stores you ever do!
There are, of course, other WordPress plugins you can and should consider installing (SEO by Yoast, a social sharing plugin, a security plugin, etc.). But the above 2 plugins are all you reallyneed to run an (Amazon) affiliate product store.
STEP 6. ADD PRODUCTS TO YOUR STORE
Once you're set up as an authorized affiliate (either for Amazon or for one or more top retailer(s) in your niche), it's time to add products to your WordPress store. I recommend trying to make your WordPress site look as much like a standard ecommerce store as possible, simply replacing the 'Add to Cart' buttons on each product page with a 'But at Amazon' or 'Buy Now' button that links to that specific product on Amazon.com or the retailer's site (using your affiliate tracking code, of course). You'll obviously still want a home page, category and sub-category pages, shop by price/brand pages, etc.
Make sure to go through our phase 2 training material (starting with section 3.3) as you're building your store. Almost all of the sections in Phase 3 will be fully applicable for you. There are only a couple sections towards the very end of Phase 3 that are specific to traditional ecommerce stores (and we've noted at the beginning of those sections whether they're applicable to affiliate product stores or not).